DH's best friend just left after a week-long visit. Whew. They laugh at the same things; have secret code words and in-jokes. They share a childhood, and a love of basketball. Also, they are unequivocably a pain in the ass when together. Oh, hardy-har, boys.
Truth, I am super fond of Phil - I think he's a great guy, and I hope that some day he meets a girl who can appreciate him for who he is. That being said - can I complain a little?
NCAA Basketball
, hallowed be thy name, now be over already! Oh, March Madness, that you should extend into April - why, oh why must I be tortured so?
DH's team made it into the final four, oh pardon, the Final Four. However, it appears that when two old friends who share this all-consuming passion for basketball get together, it is the only
thing we are allowed to watch.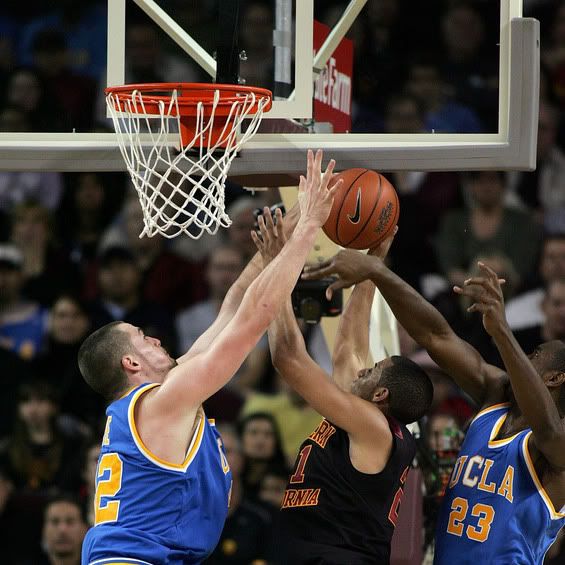 They spent hours on the phone in the weeks leading up to the visit discussing basketball. Couldn't they have worked it out then?
I know, I practically speak heresy here. I'm sorry. But I've got a three year old daughter who is obsessed with
Ni Hao, Kai Lan
a crawling nine month old, piles of laundry after an Easter visit to my grandparents and an injured ankle. In other words - give over, I want to watch The Food Network!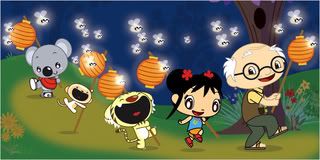 If you are clueless about March Madness, smarter people than I can give you the answer.
How Stuff Works
has a good explanation, check it out
here
.
There's an interesting story about two math majors making a prediction about the outcome of the NCAA Mens Basketball Tournament. Neil Goodson and Colin Stevenson, students at The College of Charleston are doing a class project about it. You can
listen to the interview
with Robert Seigal of NPR.
Also Barbara Barker writing for Newsday actually laments that her hubby is
not
a fan. She's written an amusing and informative article for "
basketball dummies
."
So, now that I've complained, I actually feel a little better. Thanks for listening!
All images today courtesy of photobucket.